C language pre-processing steps, macro syntax
---
Collection of ultimate and awesome workspaces, for all types of people. I'm a big fan of developer workspace setup. I like checking out other people's workspace layout, then I saved some of them that amazed me. In this artible, I have categorized all the workspaces, and what to share them with you.
---
Simple style is welcomed by thousands of people. These workspaces below are suitable for people who like clean desk as their workspace. Made for simplicity, and cost saving. You will not feel dull with it. Geeks are also welcome to have a look.
---
Workspace collection for all the geeks, programmers and designers. These workspaces redefine the meaning of productivity. Lots of macbook, iMac, iPad and iPhones. Multiple monitors, a cup of coffee on the desk, great gadgets (aimchair, keyboard, headphone, speaker...). They may not have good room, but they got the best digital devices.
---
Workspace collection of luxury rooms.Big house, with great window view. Wood desk in the room. Relax and feel the time slowly pass by. Very costly home. I envy them.
---
Workspace collection of home office. Great for a couple, to work together. And for a team who rent a whole house. Good for doing pair programming.
---
NOTES of Working with Unix Process in Ruby, by Jesse Storimer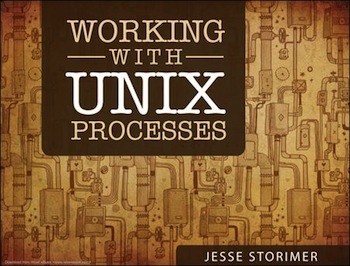 ---